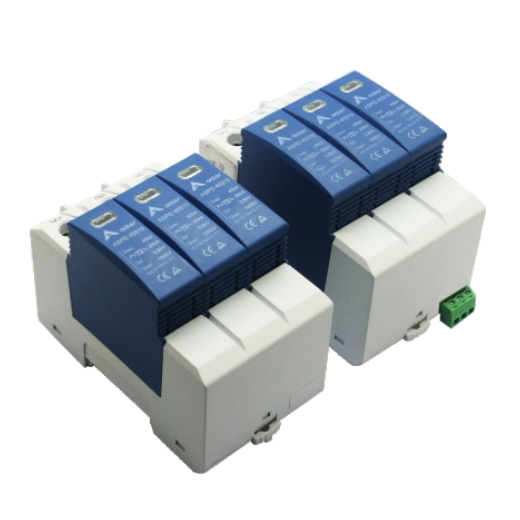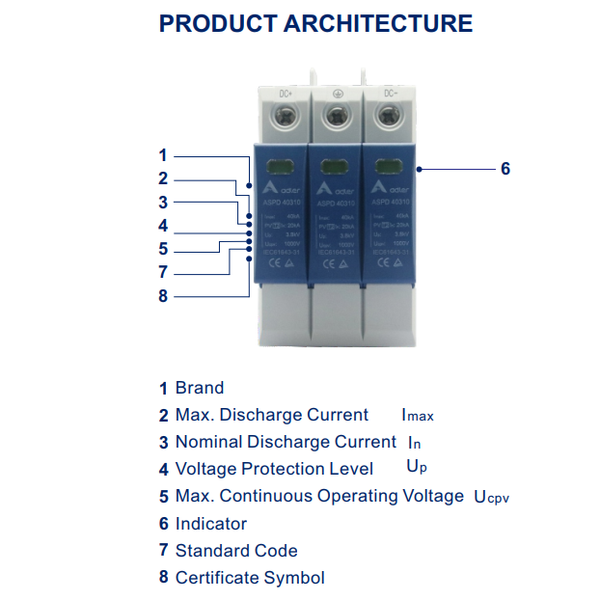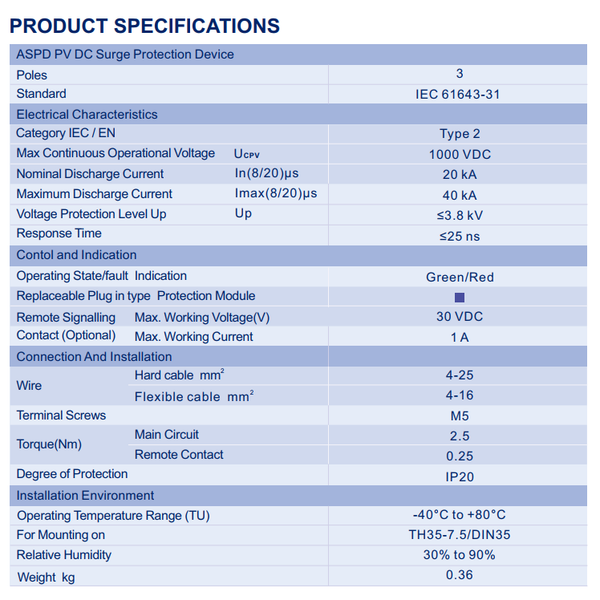 FEATURES:
Type 2 DC power surge protector for PV systems Integrated status indicator window
Pre wired complete modular unit (consists of base unit and replaceable protection modules)
Maintenance-free, easily replaceable protection modules
High energy MOV's response time less than 25 Nano-seconds
Optional remote signal contacts for monitoring device (floating changeover contacts FM can be installed)
DIN Rail mounting TH35- 7.5 / DIN35
Compatible with IEC 61643-31
APPLICATION
ADLER's ASPD Series PV DC Surge Protection Devices are designed and manufactured complying to PV standard IEC 61643-31. It is widely used in PV DC combiner boxes, inverters, controllers and DC cabinets. With a rated voltage of 1000 VDC and a maximum discharge current of 40 kA, the integrated high-energy varistor provides highly effective protection against lightning and surge voltages.