Performance Monitoring & Control CENSEO – SECURE
Performance Monitoring & Control CENSEO – SECURE
In addition to providing material and accessories for manufacturing electric cabinet, measuring equipment, power monitoring for medium - high voltage stations, projects solar power, wind power, etc. We are also the leader in monitoring and control solutions for Pumps. In developing countries, they are particularly interested in energy saving solutions in general as well as solutions to improve efficiency, reduce losses, reduce operating and maintenance costs to Pump systems. Pump plays a key role, especially important in the operation and exploitation related to the transmission of water, chemicals, liquids ... in economic development as well as social security in countries.
Understanding this general situation, South Asia has cooperated with SECURE Group, and provided customers with the product " Performance Monitoring & Control CENSEO" to reduce some of the main losses in the Pump system, as bellows:
Water leaked

Pressure dropped

Not working properly

The damage caused by the pump is too old

The damage was caused by the power, not stable

Time, cost to open and warranty
To solve this problems, Censeo helps collect Analog inputs & outputs, monitoring temperature, pressure, flow, vibration, voltage, current, etc…of pumps, since then:
Provides solutions to monitor efficiency

Monitoring the operation of the system of the pump (vibration, temperature, flow ..)

Planning and optimizing the process of operating pumps

Expand integration with SCADA system (monitoring and remote control)

Issue warnings and reduce operating maintenance costs
Application of Censeo
Pump performance testing and monitoring for low temperature fluids, from 0 °C to +40 °C

Flow metering in pumped systems

Verification and benchmarking of pumping station performance

Condition monitoring (vibration, temperature and level)

Secondary protection (for pump and associated motor)
A typical pump monitoring diagram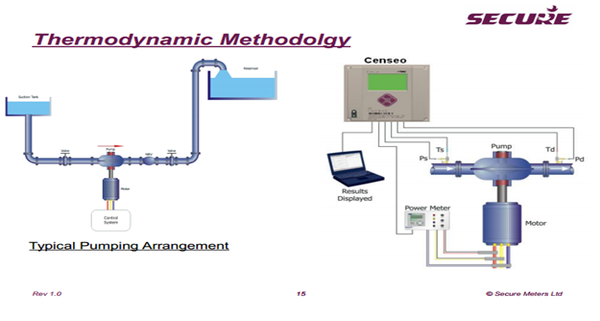 Typical project " Performance Monitoring & Control CENSEO "